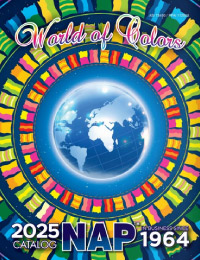 Welcome to our site. While everyone is invited to browse our pages, only authorized dealers and retailers can purchase our products and order catalogs. If you are interested in purchasing our products or need more information please contact us.
Each of our distributors set their own selling price, therefore the distributor has the flexibility on various products to offer you a substantial savings when ordering from our product line.
Anyone may download a digital copy of our current catalog to see our suggested retail prices for our entire product line.
As an industry leader in the outdoor promotional products market place, we strive to provide our customers with a level of service and quality that today's savvy conscience buyers have come accustomed too. Our manufacturing plant which is centrally located in South Texas produces a wide variety of quality promotional products which include large format printing, custom banner advertisements, corporate identity flags, large backdrop banners, printed table drapes, identity pennant strings, and temporary signage.
In addition to our pre-printed message flags and banners, we also produce a complete line of pre-printed automotive flags, banners, and dealer pennant strings for authorized dealerships.
In an effort to meet today's high demand for electronic account access and online information. In the up coming months NAP™ will be developing the means for which distributors can manage certain aspects of their account online, such as make changes to their address, review account balances, payment history, invoice inquiries, order status checks and other account related services.
Compliments, Complaints or Suggestions, about our site are always welcome and appreciated. It is through listening to our valued distributors that we can maintain a site that is informative, useful, and easy to use.